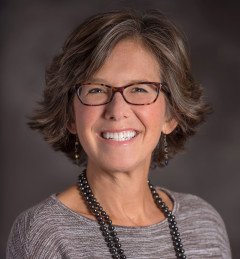 Making sure that you "market like you mean it" is the number one priority for Jill Singer Graphics (JSG). Whether Jill Singer is crafting the look and feel of marketing materials for a small business or helping a non-profit capture greater success in their fundraising campaigns, Jill's work is superlative.
Jill is not just one of the top graphic design artists, she is a marketing partner in every sense of the word because she is passionate about what she does and enthusiastic about her mission.
JSG knows contemporary visual sensibility, having built up invaluable experience over 30 years with more than 400 clients. Starting at the premier institution for education of graphic artists in the USA, the Rhode Island School of Design, Jill then spent two very successful years working in Manhattan before establishing Jill Singer Graphics. That was all the head start she needed to launch a woman-owned business, a full-service graphic design firm based in Westchester NY.
When seeking an expert graphic designer to enhance the look and identity of your company or non-profit, four criteria really count:
• direct access to the graphic artist, no in-between layers of worker bees
• a highly refined understanding for client needs garnered from hundreds of engagements
• large doses of creativity to bring bling to your brand logo, event, sales collateral and signage, and
• the benefit of trusted partnerships with other talented specialists that only a seasoned professional can offer.
Every client works directly with Jill. The impact of her brochures, gala invitations, posters and so forth has primed the pipeline for additional revenues, double-digit increases and sold-out events. With clients who return again and again and awards and accolades from prestigious advertising guilds, Jill's work is recognized as outstanding. It has been said that, "she knows everybody and she's everywhere." Reach out to JSG to start a discussion.
Who are the clientele of JSG, a full-service graphic design firm with a growing presence in and around New York NY?
JSG clients range from non-profit organizations to financial institutions, legal services, camps and the hospitality industry. JSG has also had a focus for 30 years on the construction, development and real estate industry, providing marketing material for lenders, contractors, engineers, plumbers, developers, commercial brokers and real estate managers.
Certified Woman Owned Business
Jill Singer Graphics is a certified woman owned business in both New York State and New York City. Businesses fulfilling government projects utilize Jill's expertise to contribute to their MWBE requirements, as well as non-profits needing to allocate a percentage of their funding also to an MWBE.
What can clients expect from Jill Singer Graphics?
Regardless of whether a budget is small or large, clients will get an up-front cost estimate for every aspect of a project. Discipline and excellence come from a practiced hand. Combined with huge doses of creativity, that is what you get when you hire the graphic design firm JSG.
How important is it that a graphic designer be a marketing partner?
Being sharp in every aspect of marketing amplifies the impact of creative design. JSG partners with photographers, illustrators, writers, editors, web programmers and printers. Her connections allow clients entrée to strategic partners. Moreover, Jill can spot opportunities to leverage these relationships.
Where does this NY graphic designer operate?
Based in White Plains, in Westchester County, NY, JSG serves the entire tri-state area of New York, New Jersey and Connecticut. This includes Manhattan, Queens, Brooklyn, Rockland, Orange, Putnam, Dutchess and Bergen County. Clients need not be local to work with JSG. Jill has completed many successful projects with clients in remote locations.
If your interest is piqued, please take a look at:
• JSG's graphic design portfolio
• samples of innovative brochures
• newsletters for clients
• images and illustrations of corporate identity
• various printed graphics for display
• graphics for event marketing and direct mail campaigns
• websites that feature her signature artistry
professional affiliations
| | | |
| --- | --- | --- |
| The Business Council of Westchester | Certified Woman Owned Business | Association for Development Officers |
| ArtsWestchester | BRI of Westchester and The Mid-Hudson Region | Non Profit of Westchester County |